Healthcare
Fitness Model Sajal Verma built a successful career by being more than just an Influencer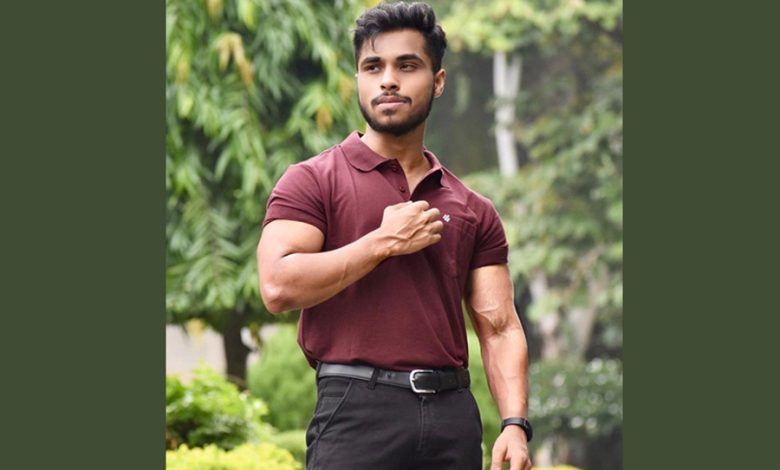 Sajal Verma is a fitness and lifestyle influencer from Delhi. He is creating super cool content on fitness and lifestyle since 2016. We had a great conversation while Interview with Sajal Verma.
Tell our reader about yourself?
I'm Sajal Verma from Delhi, India. I'm a fitness and lifestyle influencer. Started young, whether it was fitness, business, or escaping mediocrity. My vision, my goals, my energy has always been bigger and that really never fit into society. It has been 4 years now, and honestly, it's incredible to watch this journey unfold in front on my eyes.
What is the best thing about being an influencer?
The ability to make peoples' lives better as a result of our presence. My mission has always been to inspire people to reach their highest potential & show them what happen when they don't give up.
 How many hours a day do you work and how's your daily schedule?
Working out is a pure therapy and is a form of meditation for me. I make sure my training is extremely intense so that it forces me to switch my thoughts off and forces on the present moment. I also meditate first thing in the morning & right before I sleep.
Is the influencer profession affected your family life? If yes then how?
Initially, my parents weren't sure about it. It was not a complete denial, but they were concerned about me. But things changed for better and my career shaped well. When they saw many brands started approaching me, they started garnering more faith in me and my talent. And finally became the ultimate supporter.
What motivates you in life?
The act of creating inspires me. Some books have inspired me. My top books are: Shoe Dog by Phill Knight, Elon Musk by Ashlee Vaner, Awareness by Osho and Think & Grow by Napoleon Hill. I also take a lot of inspiration from music.
What surprising lessons have you learnt while influencing?
The more amazing content you create, the more people will love you. You cannot become successful overnight, hard work & patience is the key to success.
Top 3 skills required to become a successful influencer?
Consistency, patience and becoming a better version of yourself. Master your emotions & always keep your vibes high. You gotta believe in your ability to figure things out.
Two lines for our readers. 
Enjoy the process. There's so much joy in the process of transforming your body, creating content or starting a business. We often get discouraged by the effort because we're so focused on the outcome. But when you fall in love with your journey, the work & the struggle; that's when growth occurs and that's where true happiness and success lies.
Follow on Instagram – https://www.instagram.com/sajal_verma77/